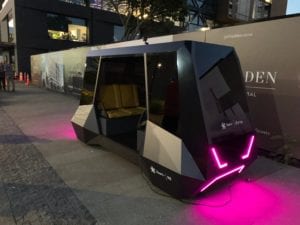 This week Theo and Dee talk news. Dee fills us in on her early morning start at the launch of the Sparks 5g Autonomous Electric Vehicle Trial. Spark has teamed up with Ohmio who spoke with us on episode 56 to bring NZ some exciting new electric toys.
Show Links:
Join Us on Facebook
www.nzevpodcast.com
This week's podcast is proudly presented by:
ChargeNet NZ – Electric Vehicle Charging Network – Charge.net.nz

The NZ EV Podcast is also supported by:
OEM Audio – New Zealand's leading supplier of safe and reliable AC chargers and charging cables –  evpower.co.nz

If you enjoy our Podcast please support us by subscribing to the podcast on Patreon.com. The more support we get the more we can cover. Become a Patron!
Podcast: Play in new window | Download
Subscribe: Apple Podcasts | RSS | More