NZ Wine Podcast
By Boris Lamont and Podcasts NZ
Welcome to the NZ Wine Podcast. Each episode your host Boris Lamont chats with one or more wine makers or wine experts. Some episodes are recorded on location at a New Zealand Winery, others involve a discussion on topics such as the wine regions of France – recorded at the Podcasts NZ studio.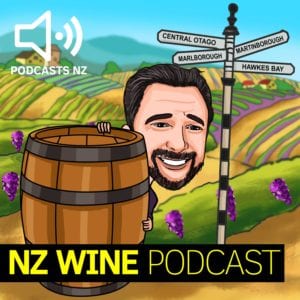 We travel 67 km north of Auckland to Matakana to visit with James Vuletic and his daughter Kristina. Growing up on a vineyard in Auckland, James has always had wine as part of his life, and combines his love of Bordeaux with a desire for excellence.
Get the Podcast here:
Music courtesy of Rueben Halsey.