Podcast Studio: Auckland, NZ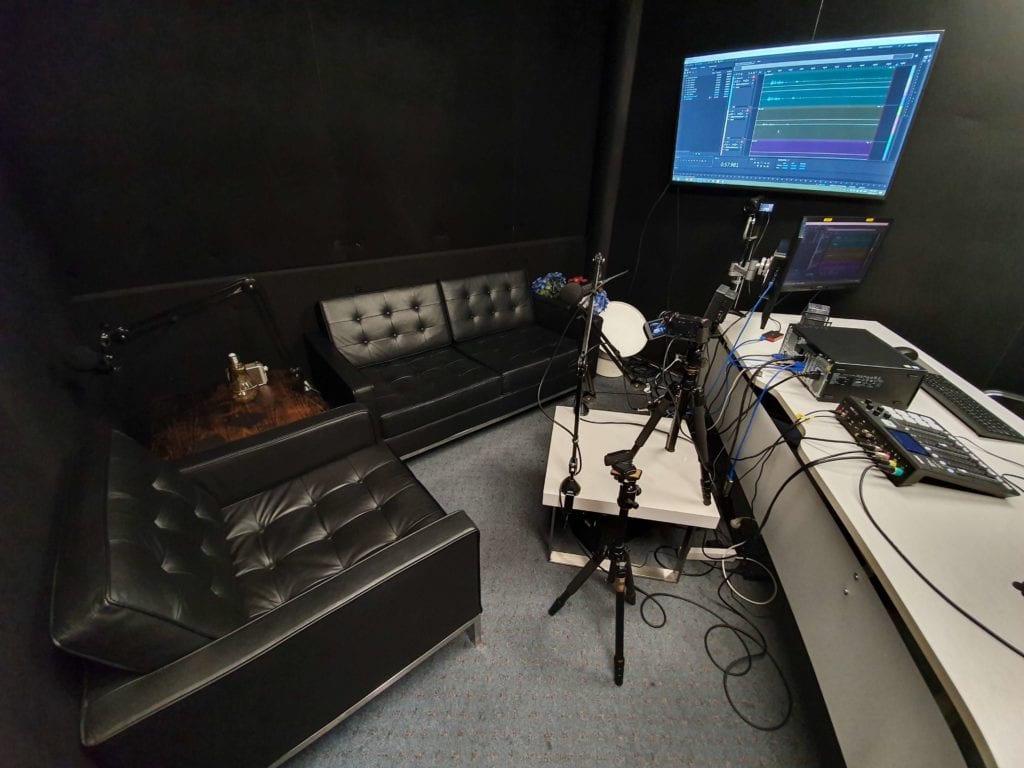 The Podcasts NZ studio in Auckland Central is the probably the home to more dedicated podcast productions than any other location in the country. It is currently available for hire for podcasts, audio projects and video interviews – and can include access to our support team for audio production and live video streaming.
If you'd like to hire the podcast studio please get in touch and we can provide a quote based on your requirements. Our studio typically includes up to 4 microphones as well as multiple video cameras (up to 4k) along with Gigabit Ultra-Fast Broadband for live streaming video and audio and backup power. 
Hundreds of guests have been interviewed from the Podcasts NZ studio – including top musicians, business leaders, actors, scientists and numerous politicians including an NZ Prime Minister. We can also use the podcast studio for remote interviews – such as interviews via Skype, Zoom or Microsoft Teams.
The podcast studio is located centrally at Level 2, 17 South Street – just off Upper Queen Street near Karangahape Road, Auckland.
Wonder if you're eligible to use the studio for free? Or what it would cost to hire the studio. Get in touch.