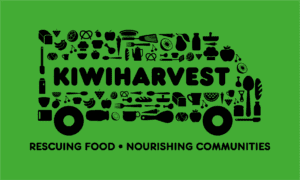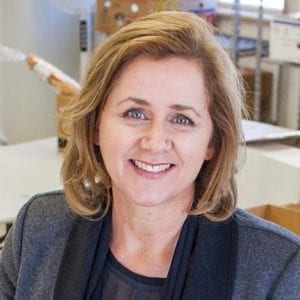 Deborah Manning, Founder of Kiwi Harvest originally trained to be a lawyer. Her 'aha' moment for Kiwi Harvest came when she was looking for opportunities to make a difference in her community and read two articles. The first was of people living off the food thrown away in supermarket dumpsters while the second spoke of the huge food insecurity problem in New Zealand.
"It is estimated that New Zealand generates 103,000 tonnes of food waste annually and 60% of food going to landfill is actually edible. This avoidable food waste would feed between 50,000 – 80,000 people for a whole year and these figures are only of food wasted on the commercial side", says Deborah.
Deborah decided to combine the problem of edible food being thrown away and used it to solve the problem of people not having enough food to eat.
Today, Kiwi Harvest operates in Auckland, Dunedin, Hawke's Bay and Queenstown. They rescue food from all parts of the food chain from the grower to the retailers and rescue 170,000 to 200,000 kgs of good quality surplus food every month and diverts this back to people who are struggling with food poverty across New Zealand.
No food business wants to waste food, but most do not have the systems or networks required to find suitable new homes for their excess produce. KiwiHarvest provides businesses an easy solution for this problem while also working actively within communities to address our glaring food insecurity issues. Since they started in 2012, Kiwi Harvest has rescued 4.5 million kgs of food that was destined to be thrown away.
On this episode we talk about:
How one man's waste can be another's treasure
The meaning of food insecurity and the scale of the problem in New Zealand
Why food insecurity leads to health issues within our communities
The role of collaborations in growing a non-profit like Kiwi Harvest
Listen to the Podcast Here:
Quotes from the episode:
"One of the great things about food is that it is the great connector. It connects us to our culture, to our land and to people as sit and eat together"
"People are quite aware of why food is being wasted at the consumers' end. But food is also wasted across the food chain for a variety of reasons like the grower has reached the quota of food they had to supply and so they don't even harvest the food on the other paddock or because there has been a problem during manufacturing and the labelling in incorrect. It costs the manufacturer more to relabel this food than to simply dump it into landfill".
"We had this enormous bulge of food when the hospitality industry shut due to the lockdown. Subway rang us and donated all their fresh vegetables that were stored in every store they have across the country and we had to figure out how we could distribute that across the country to those that really needed it."
>> Get involved as a volunteer or fundraise for Kiwi Harvest: kiwiharvest.org.nz