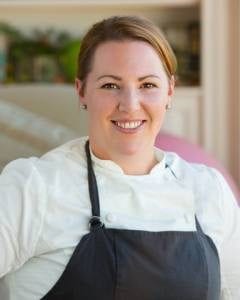 Listen as Chef Nicole Poirier shares her love and passion for food which has woven it's magic through her life. Chatting with Nicole it is clear that she found her love for food early and quickly immersed herself in beautiful new cuisines wherever she went and learned the importance of eating like a local. She embarked on a career as executive chef on private luxury yachts, which brought her to some of the most exclusive and remote parts of the world.
She shares stories from a bush camp kitchen in the shadow of Kilimanjaro, to the back room of a tiny restaurant in Bangkok, to walking through the jungle to be taught the native edible plants in the West Indies, to home kitchens in Viareggio, Antibes, Cannes, Palma de Mallorca and Antigua.
Today, at home in San Francisco, Nicole embraces the opportunity to bring people together with food and bring diners to a "home" they might never have known. She truly believes in the importance of being able to taste the love, passion and excitement she puts into all of her food.
This podcast hosted by Vanessa Baxter and is brought to you by Podcasts NZ and World Podcasts.
Get the podcast here:
• Download or Listen to Episode 6 directly
• Listen and subscibe via iTunes
• RSS Feed
Podcast: Play in new window | Download
Subscribe: RSS