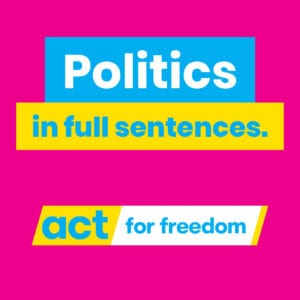 Politics in Full Sentences ACT Leader David Seymour is joined by Speak Up For Women spokesperson Ani O'Brien.
Massey University is standing up to backlash in the name of free speech to allow controversial Canadian feminists to speak on campus. In 2019, how did feminists become controversial and who's doing the protesting?
Last year in the UK, feminist academics received threats of abuse from students and fellow academics, threats of being barred from campuses and talks cancelled. Lecturers are silencing their own opinions in fear of losing employment. What happened to academic freedom and civil debate and could the same thing happen here?
In fear of offending, are our own media at risk of silencing views?
Listen now, or Subscribe free:
ACT New Zealand
Politics in Full Sentences – Podcasts NZ
School of Practical Politics