Tips for Kiwi home buyers 
To help you navigate through the many potential pitfalls of your next home (or your first), Darcy Ungaro is joined by mortgage advisor Alex Matheson to cover things you may not read on your favourite facebook group.
In the world of mortgages, banks are king. 
Those with the gold make the rules, and if you want their money, you should fall neatly in line behind them. As most prospective buyers will know, the first step into a home requires the banks to give their tick of pre-approval. 
How important is a nice suit and winning smile? A couple of decades ago, appearance, who your family is, and how long you've been a customer of the bank mattered – it doesn't count for much any more. 
"Banks want to understand how much you're making, and how much you're spending. But they also want to know what you're spending it on," said Alex Matheson.
Spending in a way that is palatable to the banks might mean trimming down weekly costs, such as streaming TV subscriptions, boozy Waiheke weekends, or a tab at the local casino.
"You can look into the mold of people's character through their bank accounts. Banks will do this officially, but they'll also do it by the picture that's painted. Are you taking large amounts of money out of an ATM near SkyCity? What's your spending on liquor looking like?" 
New rules and economic uncertainty makes the process of assessing potential borrowers much harder than before for the banks. COVID has forced banks to dial up their due diligence on borrowers to be and specifically around their employment sustainability.
For the 1 in 6 Kiwis who make their money working for themselves, this can get even tougher, especially if you're in the most affected industries.
"Banks usually want around two years for self employed income, so they can see what you're earning and what you're paying in tax," said Alex Matheson.
"It's not just for those that are self employed though. If you're a flight attendant with Air New Zealand, I'm not going to be able to rely on your PAYE income"
The surge in demand as well as the increased scrutiny on applications has led to extended delays in the amount of time approvals take to be seen at banks.
When the housing market gives you lemons… buy an orange instead?
For home buyers tempted to attend auctions armed with a pre-approval – there are some real dangers. Sure, it's fun to get in there and wave your flappy hands in the air like you just don't care – but is the bank fully aware of what you're about to buy? Most 'pre-approved' are approved only for the loan amount, but not actually for the home that may have unconsented works or  a defective title.
"For every house you're buying, you want to get your mortgage advisor or you bank on the phone and check that the home is "an acceptable security property".
And they'll want to know warts and all too — the leaflet from the real estate agent won't cut it. They want the sale and property agreement (or draft auction agreement), a copy of the title, confirmation you can get insurance (without exclusions), all of which need to be done well in advance of pulling the trigger on the auction floor.  
Should you invite your bank over for Christmas?
A huge thing any New Zealander will need to think about as they try to buy a new house, is where they're going to get the money. If not savings, then the bank (or a combination of both) / if that's not enough, what about the bank of mum and dad?
Parental assistance mostly takes two forms:
The first is a 'loan' from a parent, AKA the deed of acknowledgement of debt. Not only is this a mouthful to say, but it can be a mouthful to explain to a bank, unless of course one knows what to prepare for.
"A bank knows that if it's between you paying parents back, or paying the bank back, you're probably going to be paying your parents back first. You're not inviting your bank over for Christmas."
In the mortgage world, the second option is by far the easiest. Though few will count themselves in the lucky group for whom it's available: A 'no strings attached gift' is a dream for a bank, as now they don't have to worry about buyers choosing between them and whānau. 
"[…] your first home might be in the millions"
In a bull housing market, deciding how big to go can be the toughest call of all. Go small now, upgrade later – or go big now so you can dodge the higher prices in the future?
Are kids on the cards in the medium term horizon? Are you therefore purchasing today's home, or tomorrow's home?
For Alex, he made the mistake of going too small in the first instance, buying a two bedroom brick and tile unit. After children came on the scene, it was obvious this home wasn't going to work out long term.
People will often opt for less than optimal areas too, under the impression they'll become expensive down the line, often to be disappointed to observe they've been locked out of their ideal neighborhood due to rising prices.
As a rule, the closer to the inner city, the faster the prices tend to rise. Thus, the longer a buyer takes to enter their favoured area, the more likely they are to be priced out of it. The first move, ironically, should be the biggest move one can make, to avoid this risk.
Once home buyers can get the bank on side, and get into a home, the rest seems to happen automatically. A home creates stability but also a platform to grow wealth over time. There are traps to avoid when buying property however (especially when banks are involved), so there's a need to get informed (even if it's not your first rodeo). ALWAYS use a mortgage adviser if it's an option to you.
One thing will likely always remain true, as long as the financial world works the way it does – it's highly probable house prices will always increase (in the long term). Instead of focussing the blame on different groups of people and expecting the government to fix the 'problem' or rising prices, the focus for any determined home buyer should be on solving the problem. Get in the market, stay in the market, then plan your next move.
____________________________________________________________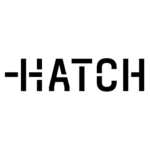 The NZ Everyday Investor is brought to you in partnership with Hatch. Hatch, let's you become a shareholder in the world's biggest companies and funds. We're talking about Apple and Zoom, Vanguard and Blackrock.
So, if you're listening in right now and have thought about investing in the US share markets, well, Hatch has given us a special offer just for you… they'll give you a $20 NZD top-up when you make an initial deposit into your Hatch account of $100NZD or more.
Just go to https://hatch.as/NZEverydayInvestor to grab your top up.
____________________________________________________________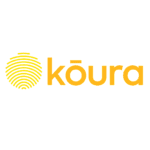 The NZ Everyday Investor would also like to acknowledge the support of kōura.
Most people fixate on just fees or historical returns when trying to choose a KiwiSaver fund. But professionals know there's the third, arguably more essential  component to consider – asset allocation. kōura's digital advice tools will build you a KiwiSaver portfolio that has the perfect asset allocation just for you.  Of course you could also just choose your own KiwiSaver portfolio with them too.  Give them a try and see what your ideal KiwiSaver asset allocation looks like for you.
___________________________________________________________
Like what you've heard?
You can really help with the success of the NZ Everyday Investor by doing the following:
1- Tell your friends!
2- Write a review on Facebook, or your favourite podcast player
3- Help support the mission of our show on Patreon by contributing here
4- To catch the live episodes, please ensure you have subscribed to us on Youtube:
5- Sign up to our newsletter here
NZ Everyday Investor is on a mission to increase financial literacy and make investing more accessible for the everyday person!
Please ensure that you act independently from any of the content provided in these episodes – it should not be considered personalised financial advice for you. This means, you should either do your own research taking on board a broad range of opinions, or ideally, consult and engage an authorised financial adviser to provide guidance around your specific goals and objectives.
_____________________________________________________________________________