Rupert Carlyon from Koura Wealth, a KiwiSaver fund manager who states on their website, that they invest 'according to a set of environmental social and governance principles (ESG) wherever possible'. even do a little good.
Socially responsible investing, ESG, ethical investing – these principles are nothing new, but today we're going to run through what Koura does in order to do no harm, and dare I say, even do a little good, when investors play the game.
We're in a season of expecting more from our investment activities – not just in the form of higher returns with lower risks, but with lower levels of social and environmental harm especially.
ESG or socially responsible investing is awesome, but I think it's a poor substitute for actually doing good yourself. As an investor, you're capable as a person to do far more good simply by paying more tax, giving generously and consistently, and disrupting your workplace.
Hope you enjoy the show!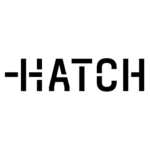 The NZ Everyday Investor is brought to you in partnership with Hatch. Hatch, let's you become a shareholder in the world's biggest companies and funds. We're talking about Apple and Zoom, Vanguard and Blackrock.
So, if you're listening in right now and have thought about investing in the US share markets, well, Hatch has given us a special offer just for you… they'll give you a $20 NZD top-up when you make an initial deposit into your Hatch account of $100NZD or more.
Just go to https://hatch.as/NZEverydayInvestor to grab your top up.
____________________________________________________________
Like what you've heard?
You can really help with the success of the NZ Everyday Investor by doing the following:
1- Follow @darcyungaro on Clubhouse.
2- Write a review on Facebook, or on your favourite podcast player
3- Help support the mission of our show on Patreon by contributing here
4- To catch the live episodes, please ensure you have subscribed to us on Youtube:
5- Sign up to our newsletter here
NZ Everyday Investor is on a mission to increase financial literacy and make investing more accessible for the everyday person!
Please ensure that you act independently from any of the content provided in these episodes – it should not be considered personalised financial advice for you. This means, you should either do your own research taking on board a broad range of opinions, or ideally, consult and engage a financial adviser to provide guidance around your specific goals and objectives.
If you would like to enquire around working with Darcy (financial adviser), you can schedule in a free 15 min conversation just click on this link
_____________________________________________________________________________