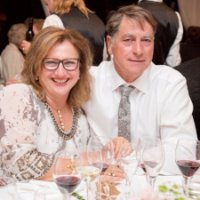 Every week we talk with winemakers, vineyard owners and loads of others involved with wine in New Zealand – hearing their stories of a love for wine and why they do what they do. Stories that enhance your wine experience and make the drinking even more enjoyable.
This episode is a wonderful story about love for each other and a love for wine, Therese and Hans Herzog relate their life together from Switzerland to Marlborough, and their partnership with vineyards, winemaking, Michelin star restaurants and exceptional wines. This is Part 1 so be sure to check out Part 2 next.
Hosted by Boris Lamont.
Get the Podcast here:

Music courtesy of Rueben Halsey.