Glen Shackcloth is a wonderful, yet self taught, seafood Chef. He won't tell you this himself as he is far too humble – but I am allowed to say it!  
Glen has grown up by the water in Tasmania, Australia and as a child he aspired to be a deep sea diver. His passion for diving and for the sea is obvious in our chat and reflects his whole determination to protect the environment and to preserve the beauty of the wilderness and surrounds that he has been lucky enough to call home.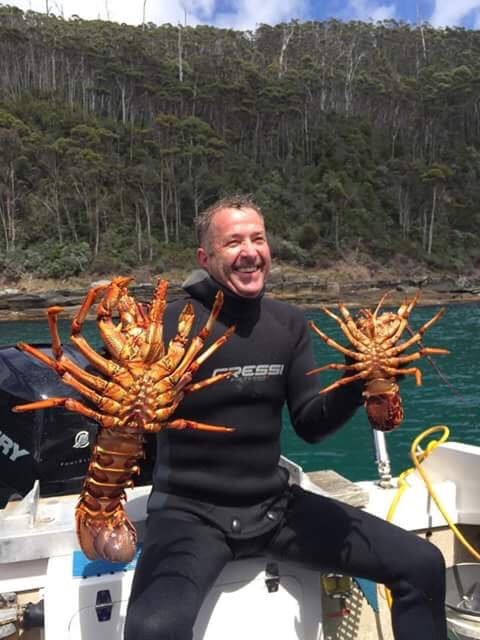 For years, he earned his money diving for the prized Aussie abalone – a cousin to the Kiwi Paua – and he shares his journey of diving along with his best tips for cooking with abalone. He has a deep knowledge of the industry and loves to share stories with others. I am thrilled he agreed to be a guest on my podcast this week.
I have also shared a fun little addition to this episode where I side step briefly to my quick stop in Melbourne and share a walk down one of the known, famed Melbourne lanes.  I will be returning to Melbourne in March 2017 for some wonderful interview opportunities so view this as a little appetizer of what is to come.
Get the podcast here:
• Download or Listen to Episode 36 directly
• Listen and subscribe via iTunes
• RSS Feed
Food, Family & Friends Podcast, hosted by Vanessa Baxter and brought to you by Podcasts NZ and World Podcasts.
Podcast: Play in new window | Download
Subscribe: RSS