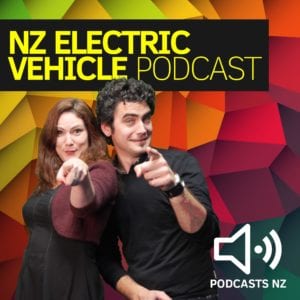 This week Theo and Dee talk with Mr & Mrs T and Hayley from the New Zealand Tesla Owners club about the exciting Tesla road trip which will be travelling down the country.
Proudly presented by:
ChargeNet NZ – Electric Vehicle Charging Network – Charge.net.nz

Show Links:
Mr and Mrs T on Tour: https://mrandmrstontour.com/next-stop/
Tesla Owners Club New Zealand: https://www.teslaownersclub.co.nz/
The NZ EV Podcast is also supported by:
OEM Audio – New Zealand's leading supplier of safe and reliable AC chargers and charging cables –  evpower.co.nz

If you enjoy our Podcast please support us by subscribing to the podcast on Patreon.com. The more support we get the more we can cover. Become a Patron!
Join Us on Facebook:
https://www.facebook.com/NZEVPODCAST/
Podcast: Play in new window | Download
Subscribe: Apple Podcasts | RSS | More