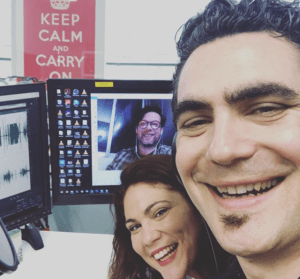 This week Theo and Dee talk to Sergio Baron a genuine genius. Sergio works in nanotech, particularly battery and storage technology. He's a professor and entrepreneur. His company, Dynami Technology, has been all over the news in South America and is poised to be a massive force for good, as Argentina holds one of the world's most significant sources of Lithium on the planet. You guessed it we are talking batteries.
Show Links:
Sergio Baron – https://www.linkedin.com/in/sergiobaron/
NZ EV Podcast Facebook Page: https://www.facebook.com/NZEVPODCAST/
Or go to: www.nzevpodcast.com
The NZ EV Podcast is brought to you with the help from OEM Audio, New Zealand's leading supplier of safe and reliable AC chargers and charging cables. For more information go to www.evpower.co.nz
If you enjoy our Podcast please support us by subscribing to the podcast on Patreon.com. The more support we get the more we can cover.
Podcast: Play in new window | Download
Subscribe: Apple Podcasts | RSS | More