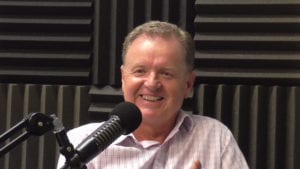 Murray Holdaway has over the last 21-years built Vista Group into a world leading global business with a market capitalisation well in excess of $400-million. Sit in on the discussion as Paul Spain talks with Murray and hears insights into his journey, his inspiration and the story of his two businesses.
Get the Podcast here:
You can keep current with our latest NZ Business Podcast updates via Twitter @NZ_Business, the NZBusinessPodcast.com website.
Podcast: Play in new window | Download
Subscribe: RSS