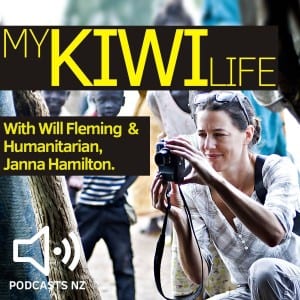 What is it that makes some people head towards danger and others to do everything they can to avoid it. Is heroism in each of us? Janna Hamilton talks about her work as a Humanitarian to help My Kiwi Life host Will Fleming better understand this question.
Janna has worked for Oxfam New Zealand Oxfam NZ and currently works for with Himalayan Trust New Zealand Himalayan Trust traveling the world to help people. Will and Janna have a great conversation about what every person can do to help out in a small way that will make a big difference. Also, Janna talks about how we shouldn't believe everything we see or read in the media about the Middle East.
This episode is brought to you by the Asia Pacific Podcast Conference and Podcasts New Zealand.
Get the My Kiwi Life podcast here:

Podcast: Play in new window | Download
Subscribe: RSS