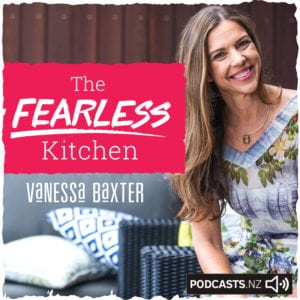 I caught up with Jim last year in Saigon, Vietnam.  He and Kylie have lived in Vietnam for years and I met them when our boys were attending early primary school together many years ago when I lived there too.  He is a passionate wine educator (and consumer) and Kylie is the wonderful Chef of the pair.
Together, they set up a fabulous bottle shop and offered wine tastings.  Quickly this became a hang out hub where coffees were drunk and suddenly breakfasts were on order.  The baby grew and now they have migrated across the road and opened Lu Bu – the Mediterranean hot spot in D2 – well loved by the expatriates living in the area along with visitors craving a European meal holiday in the midst of their Asian experience.
Jim and Kylie have well and truly made Vietnam their home, their staff their family, and it is wonderful to be able to find their oasis in the midst of the big city growing up around them.
Get the Podcast Here:

• Listen and subscribe via iTunes
• RSS Feed
The Fearless Kitchen Podcast is hosted by Vanessa Baxter and brought to you by Podcasts NZ and World Podcasts.