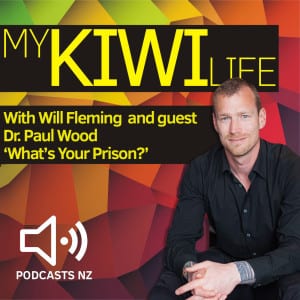 Are good people good and bad people bad? Is it possible to change? This week on My Kiwi Life – Will Fleming sits down in the Podcasts New Zealand Studio to have a conversation with Dr. Paul Wood who spent his early adult life in Prison for murder but has managed to come out a changed man and now helps others find their steps to freedom.
So is there secret to change and how can we use it in our life? Will and Dr. Paul also talk about the lessons he picked up on the inside and how having freedom is something we should all be very thankful to have.
You can follow or contact Dr. Paul Wood via his website.
This episode is brought to you by Podcasts New Zealand.
Get the My Kiwi Life podcast here:

Podcast: Play in new window | Download
Subscribe: RSS