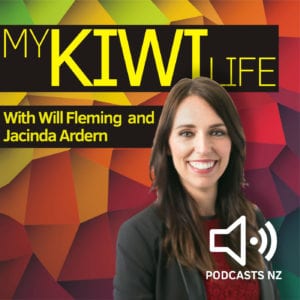 Can a politician have a balanced life? With backstabbing, flip-flopping, secret agendas and more – how can such a brutal environment be the place where our leaders make such important decisions?
This week on My Kiwi Life Jacinda Ardern lets her guard down and pulls back the curtain for a candid chat about life, work, balance and the meaning of it all. We join Jacinda 'on the go' via Skype as she shares her Kiwi life in public service.
This episode is brought to you by Podcasts New Zealand.
Get the My Kiwi Life podcast here:

Podcast: Play in new window | Download
Subscribe: RSS