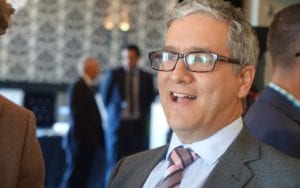 Hydrogen is a fantastic energy source: abundant, clean, light and highly flammable. But can it overcome its biggest hurdle: cost of production? Andrew Clennett, founder of Hiringa Energy, says an emphatic yes. Hiringa already has a green-hydrogen pilot plant in Taranaki (a JV with Balance Agri-Nutrients) and is rolling out truck fuelling sites across the country. And with trucking firms, vehicle manufacturers and the government (in part) already on board, Andrew says the biggest hurdle for hydrogen is not cost but Kiwi inertia. So we asked Andrew to explain the science, economics and his own journey from an oil man to a hydrogen hopeful.
Hear the Podcast Here:
About Andrew
Andrew is a Tasmanian and experienced energy executive, having spent 23 years as a drilling engineering and senior executive for Todd Energy, Woodside Energy and Maersk Oil. In 2017, he co-founded Hiringa along with finance executive (and his wife) Cathy and business partner and hydrogen expert Dan Kahn.
See Andrew, Cathy and Dan's profiles here
About Hiringa
Hiringa is a Taranaki-based energy company specialising in hydrogen project development, hydrogen technologies, renewable power generation and fuel cell integration.