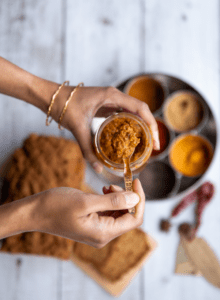 The tables are turned this episode. Find out how the Kiwi Foodcast helped one food entrepreneur launch a new food business and follow her passion to take Kiwis on a journey beyond butter chicken.
When my mum and I moved to New Zealand, I was always the odd one out at school. Other kids brought sandwiches while mum always packed me some Indian leftovers. "What's that, butter chicken?", my Kiwi friends would ask while I waited near the microwave for my food to be heated. My eyes would roll inside my head. If only they knew the joys of a true Indian dish. It took growing up, moving back to India and missing the oddly orange 'Kiwi' butter chicken, to realise that it wasn't anyone's fault. After all, butter chicken, tikka masala and naan were the only dishes they knew! How were us Kiwis to get a taste of real India if no one ever made us taste it? I parked that thought until I moved back to New Zealand in 2019.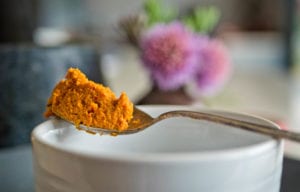 As I started making new friends, I encountered old conversations.
"Oh you're from Mumbai? I love having curry", they'd say.
or, "I love Dahl but sadly I can never get it right".
or, "I bought curry powder at the Indian shop but my curry didn't taste anything like the one I usually order. Not quite sure what to do with it now, aye".
It clicked that if I wanted my friends and those around me to experience the true taste of India, I had to do more than talk about it. I had to bring those flavours into their kitchen and show them how truly versatile they could be! I wanted to show my fellow Kiwis that Indian spices can be used to make just about anything, from dahl to roast to pasta and everything in between. It was time to start the journey and move beyond butter chicken. Why are these notes in the first person? Because, this time around, I am a guest on my own podcast.
Guest host Grace Kreft of the PepTalk podcast chat's with me this week. We discover:
The importance of sharing the stories of NZ food entrepreneurs
How Kiwi Foodcast helped me launch my own business
Getting to the starting line of a food business – what's involved
Dolly Mumma and how she inspired my love for food
Listen to the Podcast Here:
Hungry for Indian food? Head to www.dollymumma.com and get a taste of the real India.