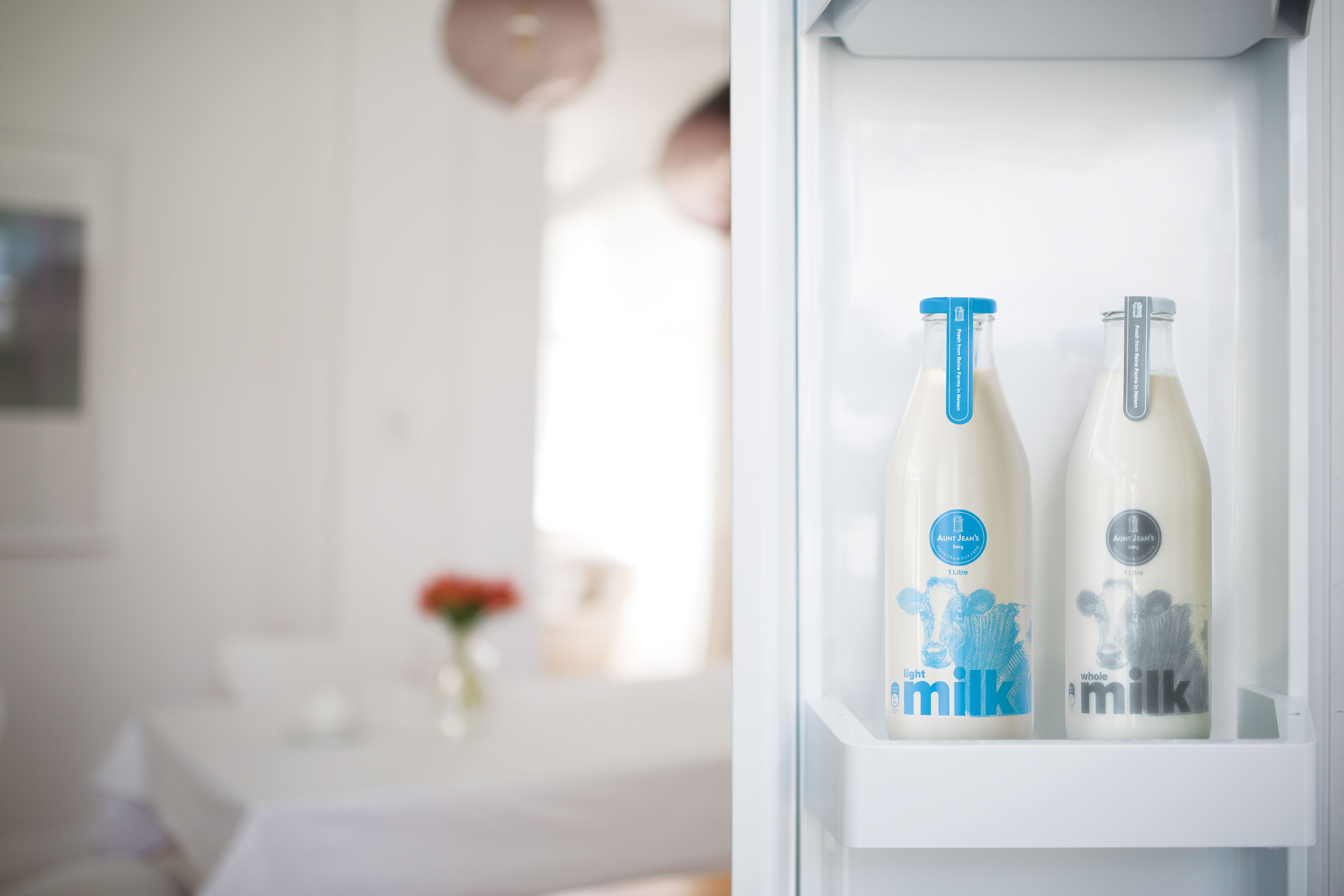 Julian and Cathy Raine are seventh­-generation dairy farmers of Nelson and their family has been milking cows at Oaklands Farm continuously for more than 80 years. Julian understands how much people value being able to trace the milk they drink back to the farm it comes from and he has been providing fresh milk locally since 2013.
He has now decided to take this idea one step further and bring this beautiful creamy fresh milk to others around the country.
For the first time in decades, we can now buy milk – Aunt Jean's – in a traditional glass bottle and show our kids how the cream in 'real' milk rises to the top!
Julian's cows are raised in an open-air environment; there is no palm kernel expeller intheir feed, and they are mainly grass­-fed.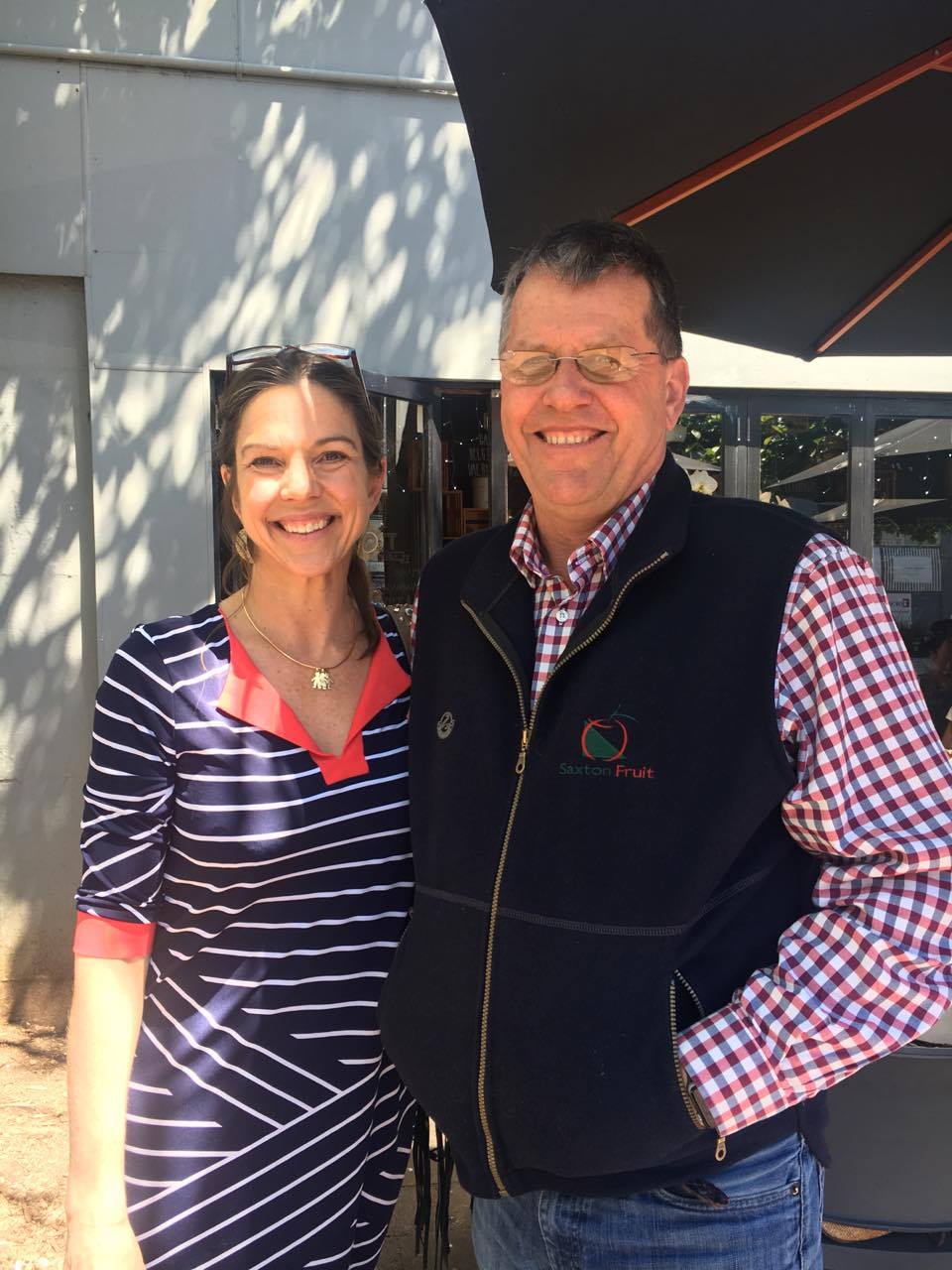 This is a dairy farm where the cows are more than just a number – and he is super proud to have a cow etched onto his milk bottle.The milk is pasteurized but not homogenized and Julian's interview is fascinating as he explains and chats about the process of farming, the fun of the marketing and life in rural NZ.
Thanks to Julian for being on the podcast and check out Aunt Jean's Dairy on Facebook.
Get the podcast here:
• Download or Listen to Episode 32 directly
• Listen and subscribe via iTunes
• RSS Feed
Thanks for listening to Food, Family & Friends Podcast, hosted by Vanessa Baxter and brought to you by Podcasts NZ and World Podcasts.
Podcast: Play in new window | Download
Subscribe: RSS