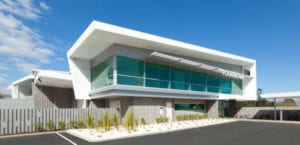 The FoodBowl is for food entrepreneurs what the Willy Wonka Chocolate factory was for kids. Supported by Callaghan Innovation and run by the Auckland chapter of the NZ Food Innovation Network, the FoodBowl is an open access facility whose core business is to increase the ­value of New Zealand's food sector by encouraging companies to develop and commercialise new products.
We all know that developing a new product or process can be an exciting journey. But it's also exhausting. FoodBowl provides support and resource for companies and innovators not only with expert advice and connections to experts but also with access to a huge range of equipment. While the facility and therefore the manufacturing runs are partially funded by the tax-payer, all companies pay to use the FoodBowl. Whether you're looking to make something cheaper, faster, safer or better or you're ready to grow beyond Kiwi shores, the FoodBowl can help.
Businesses like Pure Food Co. have used their facility to commercialise their product before investing in a plant while established companies like Sanford Ltd have used FoodBowl's equipment and importantly, engineers to fast-track their research in fish oils, mussel extracts and proteins.
"We are a bridge between a kitchen recipe and a contract manufacturer", explains Alasdair Baxter, Business Development Manager at FoodBowl. On this episode, I talk to Alasdair to find out:
What exactly is the FoodBowl and how they help food innovators
Is the FoodBowl right for your business?
How innovative do you need to be to secure support from the FoodBowl
Culley's, Citizen and The Apple Press, how the FoodBowl has helped these Kiwi companies
Listen to the Podcast Here: