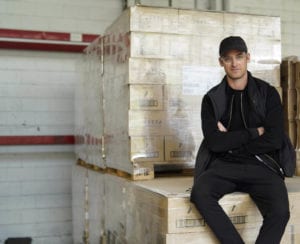 Many of us covet flow in our busy lives, that optimum state when your brain is focused, and you are able to create magic at work, in your studies, or at home. Various coffee and energy drink brands have built their fortunes on the back of this need for flow. Though, as we are finding out now, those aren't the most optimal beverages to be addicted to and can have adverse effects over the years. Angus Brown started questioning this a few years ago. "As a student that hardly drank any caffeine myself, selling energy drinks didn't sit well with me. I started thinking if we could create a brain drink. What would a natural and healthy brain drink look like? Could we create something that helps with stress or flow while also protecting your cognitive function in the long term?"
It took Angus and his co-founder Zac five years of working with internationally recognized neuroscientists and food technologists to develop a patented formula that aids mental clarity in moments of pressure. Their answer was Ārepa. Made from NZ sourced extracts of pine bark and blackcurrants, Ārepa is part of a small but fast-growing natural smart drink category for people that want to feel less wound up and more in-the-zone. Their drink is currently sold online in speciality stores, cafes, health food stores, and New World supermarkets.
In the episode, we talk about:
Foodbowl, what is it and how it helped Angus in his journey.
The Ārepa journey, why it took them so long to get to market, and why that's not a bad thing!
Importance of working with scientists and conducting clinical trials to support claims.
Does Ārepa work and the customer feedback they've received.
Listen to the Podcast Here:
Try Ārepa for yourself by taking part in our giveaway to win a week-long supply. All you have to do is leave a small review for Kiwi Foodcast on Apple Podcasts or over on the Kiwi Foodcast facebook page. Entries close 30 November 2020.
Learn more about Ārepa at www.drinkarepa.com
Quotes:
"In our early days we spoke to a British scientist who was a renowned leader in the world of nootropics. It took us three months just to design the brief for the product, the formulation we wanted him to design."
"Essentially, we wanted to develop a formula that could increase mental performance. It had to be natural, free of caffeine, be able to reduce stress and anxiety, be good for the brain now and in the future and as if that wasn't hard enough could you please also ensure one of the ingredients was from New Zealand so that we have a unique story to tell and can integrate into the supply chain."