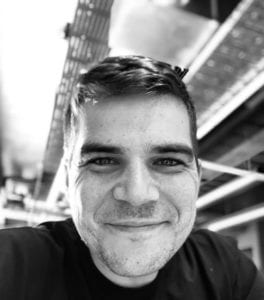 Climate change sucks, but there are some upsides. Electric skateboards being one. E-scooters being the other. In fact the whole micromobility revolution is so much fun. And no one is having more fun than Oliver Bruce, the ex-Uber exec who has returned to NZ to become an angel investor and agitator for micromobility in our cities. Oliver is the co-founder of the Micromobility.io – a conference, podcast and research group focused on the future of short-run, urban transport solutions that don't kill the planet. Micromobility.io is in itself a new breed of digital companies with the founders living in Helsinki, Wellington, New York and San Francisco. Why the hell not? The earth is flat, especially when you on an e-bike right?
Hear the Podcast Here:
Visit Micromobility here
About Oliver
Oliver Bruce is an angel investor and co-host of the Micromobility Podcast with Horace Dediu. Previously, he was with Uber in Australia and New Zealand working on strategic projects and business development. He lives in Wellington, New Zealand.