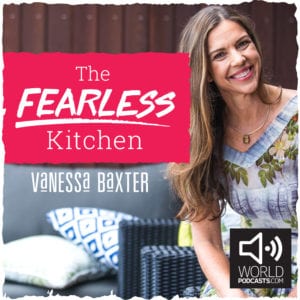 When I met Teage I was totally unprepared for the big Aussie bloke who shook my hand. Teage is a true professional. His restaurant is top notch, yet unpretentious. He gives an experience of a lifetime, but doesn't allow you to feel intimidated. He himself is much the same.
When we got to the question around how he found himself traversing the terrain of the food world, he skipped about a little but we got an answer in the end – and one that totally took me by surprise. Yet, there is always a back story and Teage's is a wonderful reminder for any youth who may wonder what life holds for them.
Finding your passion and your strengths and turning them into a successful journey is the key – a key that Teage has found and held on to for the past 17 years as Ezard in Melbourne has continued to reign with it's 2 Hats for exceptional dining. Listen in as we explore young Chefs, where Teage's inspiration is drawn, mentoring, food knowledge and so much more.
Listen to the Podcast Here:

• Listen and subscribe via iTunes
• RSS Feed
The Fearless Kitchen Podcast is hosted by Vanessa Baxter and brought to you by Podcasts NZ and World Podcasts.