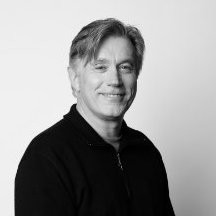 Chew with your mouth closed, say please and thank you, don't fart on your sister…Teaching your kids good behaviour and manners aren't easy, especially if your spouse doesn't have the same type of standards you have.
Weapons, tobacco, oil and exploitation – you could likely think of a few publicly traded companies here  – whilst 'sin stocks' may have been 'in' stocks back in the day, investors are now voting with their dollars. The result is that funding becomes more expensive for these industries and the sun is that much closer to setting for them.
More and more investors prefer to follow companies with good standards in the ethical, social, and governance arenas (ESG). We may not all agree on what industries are 'sin' and which ones are ethical, but there are some easy ones to avoid, and Simplicity are doing a good job at that. Sam points out some key observations here which may surprise you!
Sam Stubbs was most recently the CEO Of Tower Investments, a KiwiSaver default provider. Before that he was Managing Director of Hanover Group, and spent 10 years working for Goldman Sachs in London and Hong Kong. He previously worked for Natwest Markets, Fay Richwhite and IBM New Zealand.
He has been a Board Member of the Financial Services Council, and a member of the Government Taskforce on Financial Services.
Sam has an MA (Hons) from the University of Auckland. Sam is the father of two children. He dreams of Simplicity and sailing around the world.
Get the Podcast Here:
Show Links:
Where to find Darcy Ungaro:
Ungaro &Co (registered) financial advisers 
Facebook
Instagram
NZ Everyday Investor Podcast
We're keeping it real on NZ Everyday investor – we're not journalists and this isn't an interview – it's a real discussion. If you like what we do, remember to subscribe to our show and share it with others – we'd really appreciate it! You know what else would be really spiffy? Write a review on facebook too!