What if there was a plan for a post-Covid-19 recovery – and not just a plan but an ambition? Rod Drury and Roger Dennis want to create a cross-sector, bi-partisan group to use this moment to achieve some big wins, such as 100% renewable energy, nationwide 5G roll-out and an immigration scheme that lures the rich and powerful down under. 
 The pair have had success before. They convinced the government to create the role of chief technology officer, which had a few wobbles but finally occurred in 2019. This latest idea is gaining momentum. I asked if it's wishful thinking for New Zealand to plan long term.
Hear the Podcast Here: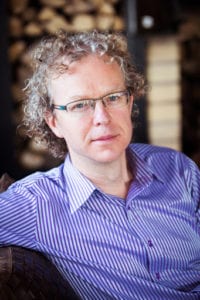 About Rod and Roger 
Rod Drury is the founder of Xero. He stepped down as CEO in 2018 but remains on the board and is involved in start-ups. Roger Dennis is an analyst and innovation consultant with a speciality in scenario planning for large companies and government agencies.