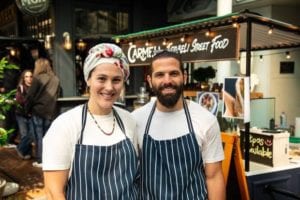 Carmel Davidovitch is a Kiwi that grew up is Israel. She remembers eating hot, fresh falafel at hole-in-the wall Israeli joints as a child and seeking out local delights when she travelled the world as a flight attendant. After moving to NZ, Carmel was missing the street food of Israel, especially the pita bread. Being a baker by trade, Carmel decided the solution was to make her own.
She started the business on her own and her partner Tomer joined her as the business grew. Today they both work as a team with Carmel focusing on being the creative that cooks while Tomer handles taking the orders and sharing their story with the world. Their dream is to showcase the variety of Mediterranean food to Kiwi's and take them on a gourmet journey without travelling too far.
Today, Carmel – Israeli Street Food has grown and takes part in events and markets around Auckland as well as catering weddings and private functions.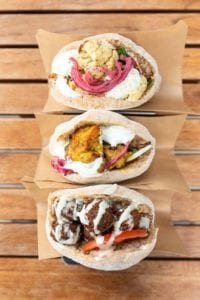 On the show, we chat about:
Importance of food in Israeli culture and the tradition of Friday night dinners
Lack of knowledge about Mediterranean food in NZ and how Carmel is solving that
The versatility of pita and falafel in making great meals
The reality of running a food business with your life partner
Quotes from the episode:
"Food is a really massive part of Israeli social events. Friday night dinners with your family, eating dinner just before Shabbat is a tradition that I really enjoy."
 "Pita for me is the ultimate street food. You can make a whole meal inside the pita pocket."
"The key to working with your partner? Focus on being interested, not interesting."
Follow their journey or book them for your next party: https://www.bycarmel.co.nz/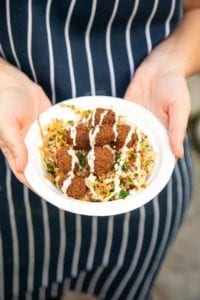 Listen to the Podcast Here: