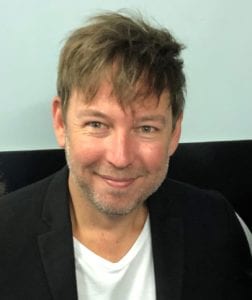 Paul Manning: The Potconomic Revolution
Paul Manning, one of the co-founders of Helius Therapeutics joins host Darcy Ungaro and the mysterious 'Pumpkin' to explore something that we normally don't speak much on: Cannabis.
A thick cloud's slowly dissipating on a social and economic opportunity for NZ. As little as 3 years ago, it would have been ridiculous to suggest that the consumption of cannabis would soon be socially acceptable. Wow – look where we are now! 89% of Kiwi's are now in support of cannabis reform.
This is as much about social reform as it is about translating a $1.3 billion black market industry into legitimate taxable activity. From potheads to solicitors, we're all starting to finally realise that perhaps the harm of this drug is nothing compared to the harm of opioids and alcohol. Recreational use aside, medical use of cannabis could, and perhaps should, displace at least some of the more harmful treatments for pain, and other ailments, currently available in New Zealand.
Please click the below link to listen to the show but remember this is only Part One – subscribe to make sure you get part two next week!
Get the Podcast Here:
Where to find Darcy Ungaro:
Ungaro &Co (registered) financial advisers https://www.ungaro.co.nz
Facebook: https://www.facebook.com/UFinServ/?ref=bookmarks
Instagram: https://www.instagram.com/ungaro.co.nz/
NZ Everyday Investor Podcast:
https://www.facebook.com/NZ-Everyday-Investor-338969376637717/
Subscribe to the podcast now to ensure you're up to date!
We're keeping it real on NZ Everyday investor – we're not journalists and this isn't an interview – it's a real discussion. If you like what we do, remember to subscribe to our show and share it with others – we'd really appreciate it! You know what else would be really spliffy? Write a review on facebook too!