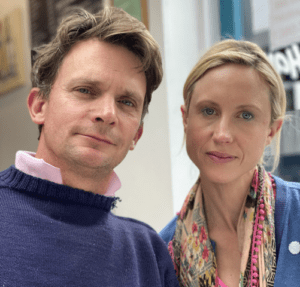 Christchurch based Hamish and Suzy Hutton had been working on their online farmers' market platform, Maker2u for a while before the onset of coronavirus meant that local markets across Aotearoa had to shut down. The Hutton's brought forward the launch of their platform so that artisan food and beverage producers across the country could access alternative sales channels.
Maker2u enables Kiwi markers and growers of food, drinks and other consumables to set up a store and sell directly to the public. Since their launch in March, they now have nearly 400 amazing Kiwi businesses selling their artisan products through their platform Maker2u.com and Maker2uCellar.com. Families can shop online directly with boutique manufacturers across the country which means that you can now buy the hot sauce you spotted at the farmers' market in Napier, online.
The platform's smaller commissions also mean that businesses get more of the final retail price of their products than they would get from the supermarket duopoly and in the long run Maker2u also plans to open the platform up to export orders from target markets offshore. We chat with Hamish and Suzy Hutton to find out more about Maker2u, how they got started and their plans for the future.
Specifically, we chat about:
When you are launching a food product how do you meaningfully test the product with your audience?
Can being a part of a joint platform help you access economies of scale that would otherwise be out of reach
Is the start of a national lockdown really the best time to start a new business?
Listen to the Podcast Here:
This episode was recorded during the NZ Covid-19 Lockdown.
Quotes from the episode:
"The supermarket game can be very cut-throat and we were sad that makers were not getting back more of their margins."
"There are so many talented people like our friend who makes some great food but there hasn't previously been an ecosystem which allows them to easily see how well their product can sell."
"If your success becomes our success down the line, then it's worth doing."
"Our shop owners know that together we are better. They have that community mindset which makes working with them so great."
Maker2u:
https://maker2u.com
https://www.instagram.com/maker_2u/