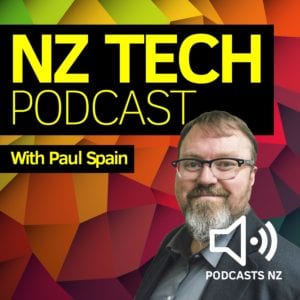 This week a CropLogic Agritech, China vs Hyperloop with a 4000km/h train, 2degrees battles Spark for best big data plan, Kiwibank burns $90m on failed project, Vodafone exiting email hosting, Sky faces more drama, Ring Floodlight Cam, NZ Gaming exports hit $100m, introducing Process Street (and a discount)
Hosted by Paul Spain (@paulspain) and this week's guests: Greg Hutana and Stephen Knightly.
Listen to the Podcast here:

You can keep current with our latest NZ Tech Podcast updates via Twitter @NZTechPodcast, the NZ Tech Podcast website or the Facebook page. Published by World Podcasts and Podcasts NZ.