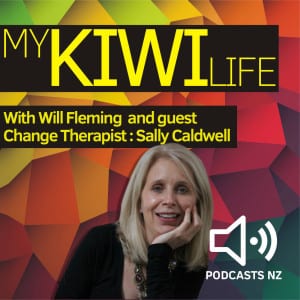 This week Will Fleming sits down in the Podcasts NZ studio with Healer and Change Therapist, Sally Caldwell for a conversation about how her worst fear came to life. A fear caused by massive trauma in Sally's life causing her to ask the question: am I going crazy?
What Sally didn't realise is that the trauma would actually open up a whole new chapter in her life. In Will's chat with Sally, they talk about her field of Change Therapy and the idea of 'feeling your way forward' and how getting back to the old school way of feeling, the way that tribes have felt for thousands of years is something that only now, is science catching up with.
This episode is brought to you by the Asia Pacific Podcast Conference and Podcasts New Zealand.
Get the My Kiwi Life podcast here:
Podcast: Play in new window | Download
Subscribe: RSS