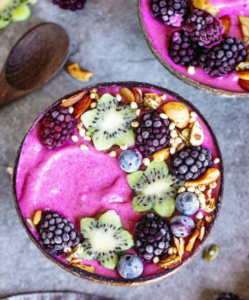 Monisha's journey cooking and eating fresh, healthy food started long before she joined Instagram. In India, she worked as a naturopath, as an aerobic instructor and a yoga teacher.
Life changed when her family and she decided to move to New Zealand. They began their journey in Invercargill where Monisha was unable to resurrect her career in naturopathy and started working in a meat and freezing works. A seven-month stint at the local Pita Pit reminded her how much she loved being around fresh food and simple flavours. So, when they moved to Rotorua a few months later, Monisha continued to work in hospitality. But then she got sick.
To help her body recover, Monisha resorted to making lots of smoothies. "When it came to food, I always something a bit extra, so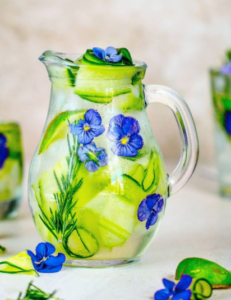 I'd make these pretty layered smoothies", says Monisha. When her son saw her pretty creations, he opened an Instagram account for Monisha.
"I had no clue what I was doing. If you scroll down 1000 posts you will see I didn't even know how to write hashtags correctly. But I learned. And I made friends. And then companies started approaching me to give them ideas for dishes. But it's the smoothies that got me started".
On the episode we talk about:
Being real on social media
From influencer to recipe developer, the journey
Adding colour to food and how that can change your meal
Listen to the Podcast Here: