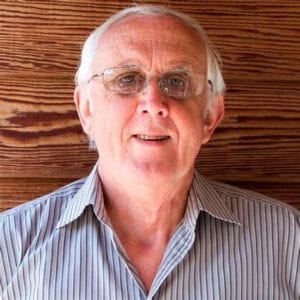 Few names have been associated longer with conservation and environmental protest than Gary Taylor. The executive director of the Environmental Defence Society has taken on mining companies, property tycoons, governments and even fellow conservationists with the cool-headed grit of a long-haul trucker. So what does he make of Labour's extraordinary mandate to rule? What's on his wishlist for action? What does he think will actually happen? And why, after so many decades of seeing environmental degradation and climate inaction,  does he remain so charmingly optimistic?
Join Vincent and Gary as they traverse the Waitakere Ranges, the Hauraki Gulf, the McKenzie Country and a mercifully brief summary of the RMA reforms.
Hear the Podcast Here:
About Gary Taylor CNZM, QSO
Gary is the executive director and chairman of EDS and has extensive experience in corporate governance, having been the Chairman of the Auckland Area Health Board, the Climate Change and Business Centre (Australia) and the Peoples Centre Health Trust. He has been a director of Watercare Services Ltd, Infrastructure Auckland, the Queen Elizabeth National Trust, the Auckland Regional Transport Authority and the Hobsonville Land Company. He has also been a city and regional councillor. Gary is an experienced environmental policy analyst and consultant and is currently Executive Director of EDS.
Gary was awarded a Companion of the New Zealand Order of Merit in the 2019 Queen's Birthday Honours.
About the Climate & Business Conference
EDS' signature event Climate and Business is happening November 11-12.
The 2020 Climate Change + Business Conference will explore the extent to which businesses, policy-makers, and civil society have seized the opportunity to transform our future. Among other things, it will consider:
the flow of Government funding toward recovery projects;
the impact of recent policy and legislative changes;
international recovery trends;
perspectives from the Climate Change Commission;
revised climate science projections;
impacts on the price of carbon and carbon markets;
sectoral issues and opportunities; and
our adaptation preparedness.
CCBC 2020 will confront these issues. In doing so, it will provide opportunities for progressive business leaders to profile their ideas and innovative responses, and for businesses seeking to collaborate on their transition.
See the programme here.