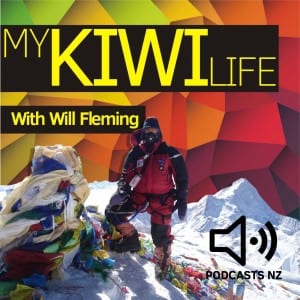 You're standing just meters away from the top of the world, literally on the highest place on planet Earth, Mount Everest. Now imagine that you're too scared to cry because you're worried that your teardrop might freeze to your face – what is going through your mind? That's just one of the many questions that Will Fleming asks this week's guest, Kiwi Pilot and Adventurer: Mike Allsop.
Mike is an Air New Zealand Pilot who set out looking for adventure and found it – big time! Check out Mike's website to follow all of his adventures and enjoy this weeks podcast.
This episode is brought to you by Podcasts New Zealand.
Get the My Kiwi Life podcast here:
Podcast: Play in new window | Download
Subscribe: RSS