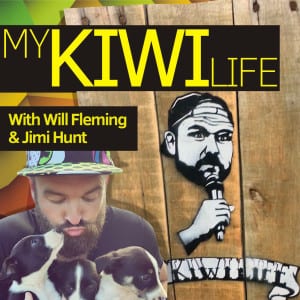 You may know Jimi Hunt from such adventures as Lilo The Waikato or building the World's Biggest Waterslide. But meet the man behind those adventures – go one-on-one with Jimi – if you dare!
Will Fleming has a long form conversation with Jimi about his charity, Live More Awesome as well as his new book, A Guide To Live More Awesome.
This is the second time Jimi has blown our minds on My Kiwi Life – round 1 can be found here: My Kiwi Life Podcast 3: Jimi Hunt 'World's Biggest Waterslide'
This episode is brought to you by Podcasts New Zealand.
Get the My Kiwi Life podcast here: