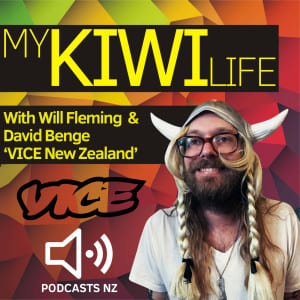 With specialities in Media, Marketing, Artist Management, A&R, Tour promotion and being a Dad – David Benge is the perfect person to run VICE New Zealand. He is also the perfect guest for My Kiwi Life as he shares his very well earned perspective of travelling the world and returning home with us.
Enjoy our conversation in the Podcasts NZ studio as David, Will & Craw ponder a bit of life together and process the world and the meaning of it all.
This episode is brought to you by Podcasts New Zealand.
Get the My Kiwi Life podcast here:

Podcast: Play in new window | Download
Subscribe: RSS