Adlena Wong grew up in Singapore. Her mix of Chinese, Indonesian and Malaysian heritage meant that she grew up eating a lot of sambal and dodo's (a sticky taffy like pudding) as well as having Tau Huay (soy bean pudding sweetened with ginger and vanilla) for breakfast every weekend at the local hawker stall with her grandmum.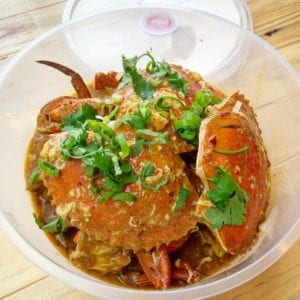 At the end of 2020, Singapore hawker culture was added to UNESCO's Representative List of the Intangible Cultural Heritage of Humanity. A whole generation of Singaporean bankers, lawyers, engineers and more have had their studies funded by their parents' hawker stalls. Each stall often sells only one or two items that they are known for and its where the country's best food can be found!
Adlena moved to New Zealand in 2019. When she was unable to find a job after a year of applying unsuccessfully for jobs she decided to follow her love of cooking and started Super Shiok Eats, a home-based takeout in Auckland selling Singapore street food through Facebook. She started with selling the iconic nasi lemak, a coconut rice dish served with spicy chilli sauce, sambal which is an all-day meal in Singapore. Since then she's done a Singapore chilli crab special and made Auckland's first Bak Chor Mee, a noodle soup served with ground meat. The menu changes daily depending on what Adlena feels like making. Today, she sells about 30 to 40 boxes of nasi lemak a day and has even catered for a Christmas party for 250 people, entirely cooked by herself in her home kitchen!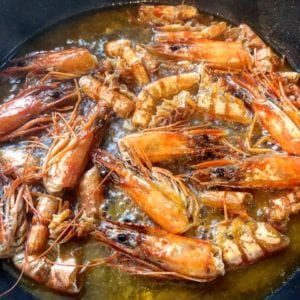 On the episode we talk about:
What does 'shiok' even mean?
Food vendors in the Asian subcontinent and their 10000 hours of expertise
Singapore noodles
Why you will never find them in Singapore
Is there such a thing as Singaporean food?
The Super Shiok Eats journey
Listen to the Podcast Here:
Photo Credit: Dean Purcell – NZ Herald