This week: Intel Compute Card, News from Apple's Worldwide Developers Conference highlights incl new Macs, Apple HomePod, iPad Pro comes of age. SpaceX recycling rockets and capsules, 25% of Australians support a cashless society, Dubai's Robot Cops.
This session has us exploring the often overlooked Beaujolais region; discovering what makes many wine enthusiasts obsess about these wines. Jean-Christophe Poizat & Marc Taddei take us on a quick journey through the wine regions of France.
In this podcast episode I describe my arrival into the USA, as in my 20s I took up a Private Chef role with a family on Cape Cod.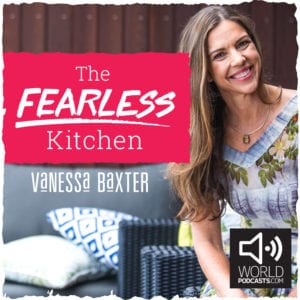 Whilst I love kitchen equipment and utensils and could spend hours and potentially a fortune in kitchen stores, it is possible to build your essentials in the kitchen on a budget by buying good quality individual items and keeping your choices streamlined.
Today I share with you how I have slowly replaced cheaper items with sturdier superior products and what I believe are the items you truly need to get your Fearlessness in the Kitchen started. I cover knives, to boards, to pans and extras – grab a pen and paper and get jotting as I talk you through some key elements for success
Get the Podcast Here: