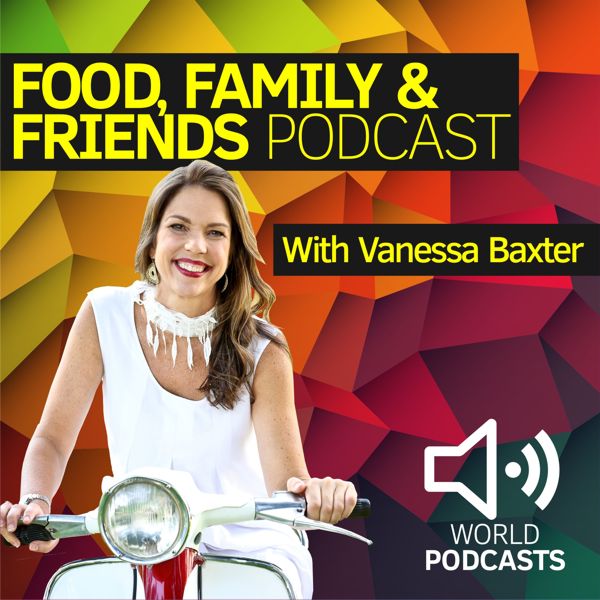 I met Adrian Scott around 10 years ago when he moved to Ho Chi Minh City from London for a brief adventure. I remember the first couple of times I saw him, perspiring profusely in the Vietnam heat as he navigated his way through the kitchen and local culture of our favourite cafe/restaurant in D2.
I wondered if he would last. It is not an easy journey for anyone in business to uproot to a new environment and take on the challenge of leading locals and making sure you empower them without overshadowing them. It is harder for a Chef where you are dealing with pride and secretly guarded family recipes – yet he is still in Saigon and loving it.
His belief in others, his desire to allow others to shine, his respect for difference is evident as I chat to him in this interview. For foodies, for travellers, for expats and those who lead or teach others – this chat is for you all.
And if you ever travel to Vietnam – then make sure you head into D2 and find a smoothie to soothe at Mekong Merchant and dine by the water at The Deck. These are two hidden gems you should not miss! (And you are SO lucky I'm prepared to share this info with you – as I would hate to find that The Deck suddenly couldn't accommodate me when I next take a trip and am ready to be indulged and spoiled by their kitchen team).
Get the podcast here:
• Download or Listen to Episode 27 directly
• Listen and subscribe via iTunes
• RSS Feed
Recipe of the Week: "Grilled salmon with baby spinach crisps" (serves 2) – by Adrian Scott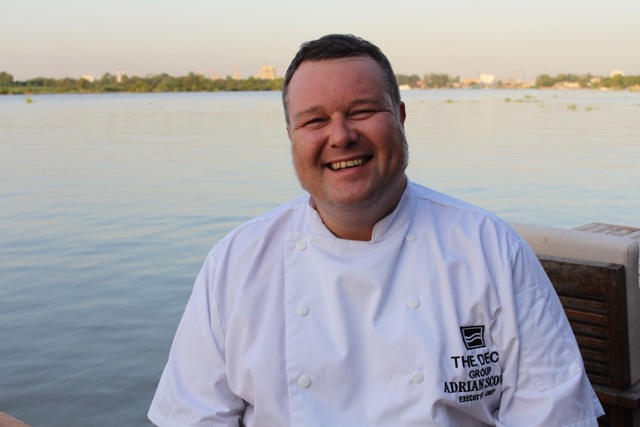 This is one of my first dishes I did at The Deck. It is a simple dressing of clarified butter and ponzu sauce which draws out the full taste of the lightly cooked salmon.
I find this is a great easy recipe to do, and you would always be able to impress guests who you invite for dinner. Or you could just make it for yourself. This dish works with many other fish too, just to name a few; groper, emperor, red snapper and sea bass.
Ingredients:
Vegetable oil for deep frying
Grapeseed oil for pan frying (you can use corn or vegetable oil)
2 x 180g boneless salmon fillets skin on (you can take the skin off if you prefer)
A big hand full of baby spinach
2 Tblsp clarified butter
2 Tblsp of ponzu sauce
2 Tblsp of salmon roe (optional)
3 spring onions (the white part) very thinly sliced length ways
Salt and pepper
Method:
Wash the spinach and leave to dry
Heat the vegetable oil to 160⁰C/320⁰F/Gas mark 3
Pat the spinach leaves dry as you want to take off as much water as you can as they will make the oil spit. Then fry in the hot oil until all the bubbles have stopped, then the spinach is ready. Take out and put onto paper towels to drain the oil.
Pre heat a frying pan, add a little grapeseed oil, season the salmon with the salt and pepper, and place in the pan skin side down slightly reduce the heat and continue to cook skin side down until the salmon has slightly changed colour on all sides, then turn over and cook for a few minutes and you will have a perfectly medium-rare cooked salmon.
If you like a little more cooked either leave in the pan for a few more minutes or put in the oven.
Place the cooked salmon on plates. Pile the fried baby spinach on top of the salmon, if you want it to look nice and neat you can use a bamboo skewer to hold in place.
Then mix the ponzu and the butter together and pour over the salmon.
Sprinkle a little of the salmon roe around the plate, and then finally top with the spring onion.  Serve and enjoy.
Podcast: Play in new window | Download
Subscribe: RSS