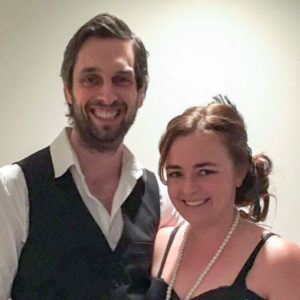 Cast Iron Cookie is a dairy-free, delicious food blog based in Auckland, NZ. Alan and Vicky create easy to follow recipes that are packed with flavour.  Here they share the story of how Vicky, who after struggling with her weight, finally lost 35Kg.  She was determined to get fit and healthy and decided to try to also beat her hay fever and acne by forgoing dairy (her favourite food).
Having walked in your shoes they aware that having a dairy intolerance or allergy can be frustrating, but it doesn't have to mean you need to miss out on Custard Tarts. Or Tikka Masala. Or Eggs Benedict!
They are a tight team, where Vicky does the photography and Alan spends hours playing with food to create the recipes.
If you ever search for a recipe on the web and wonder how it got there and the behind the scenes requirements for actually getting your blog out to the world – then listen in here for some eye opening tips from these bloggers who are determined to one day be able to give up the 9-5!
Special thanks to Alan and Vicky Kernohan for being on the podcast.
 Recipes of the Week
Get the podcast here:
• Download or Listen to Episode 24 directly
• Listen and subscribe via iTunes
• RSS Feed
Podcast: Play in new window | Download
Subscribe: RSS