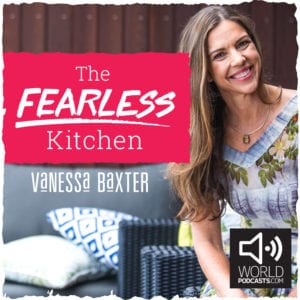 I am in love with Melbourne and Lyon Street brings back a host of extraordinary memories. When I studied at Melbourne University I would wander Lyon Street at all hours. Afternoons for gelato, evenings for pasta, mornings for coffee and Saturday afternoon at Jimmy's for a glass of wine. When the opportunity arose to work at Tony Sassi's it was exciting for me and for my friends who would constantly visit me from the other side of the bar. This were heady student days and I loved every minute of them. Join me as I share this story with you.
You can pre-order my cookbook – publishing date is July 2017.
Get the podcast here:
• Download or Listen to Episode 46 directly
• Listen and subscribe via iTunes
• RSS Feed
The Fearless Kitchen Podcast is hosted by Vanessa Baxter and brought to you by Podcasts NZ and World Podcasts.
Podcast: Play in new window | Download
Subscribe: RSS