Jamie Johnston is the Head Chef at Everybody Eats, a restaurant like no other. Everybody Eats delivers restaurant quality three course meals that are prepared by volunteers using food that would have gone to waste. The best part is that if you eat there, you pay-as-you-feel or pay-what-you-can.
A 2014 global survey found one in six Kiwis ran out of money for food, meaning we have one of the worst food insecurity problems in the developed world. Additionally, our society is becoming increasingly fragmented and we need more opportunities to come together and meet people from different walks of life. Everybody Eats addresses both these problems by inviting anyone and everyone to join each other for a meal at shared tables where food is cooked by volunteers.
On this episode we talk about:
How the monotony of kitchen tasks instills focus and discipline in cooks
Building a supportive culture inside the commercial kitchen
What it takes to run a restaurant where the menu, and staff changes daily
Why food is both fuel and comfort
How a plate of food, served in a dignified manner has the power to turn someone's life around
Listen to the Podcast Here:
Quotes from the episode:
"Seeing a kid with no shoes on, wearing just a singlet and a pair of shorts in winter, being thrilled at having a cheese sandwich because he's never had sliced cheese before. This broke my heart and opened my eyes to food poverty in New Zealand."
"If I can use what little skills I have, which is cooking and plating up humongous amounts of food that is yummy, if that makes someone happy or motivates them to turn their life around. That for me, is all that matters."
 "Every day is like play time when it comes to menu creation. It's also a bit like running a cooking school. So, I allow myself one major disaster just in case something goes wrong. We are not going to get angry and upset about it."
"Working with volunteers, the one thing I have learnt is that they want to be there. They are more willing to push really hard which is the opposite to what I initially expected."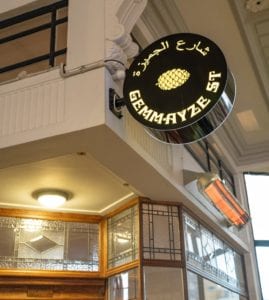 Everybody Eats Restaurants
Get involved as a volunteer or go for a meal at their restaurants in Onehunga Mall or St Kevins Arcade.
Gemmayze Street Restaurant:
Shop 16, St Kevin's Arcade
183 Karangahape Road
Auckland
Open: Every Monday from 6-8pm
Flagship, permanent restaurant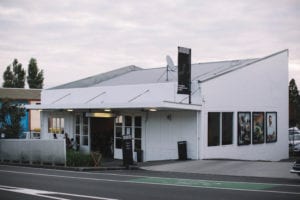 :
306 Onehunga Mall
Onehunga
Auckland
Open: 5 nights 6-8pm (closed Fri/Sat)