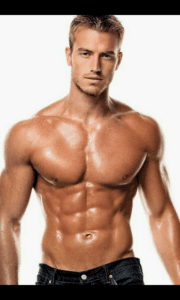 The only finance podcast in the world where you'll get this brand of random and deadly non-related topics rolled up into a fatty of fellowship and fun! It's all on with guest Derek Blank, host Darcy Ungaro and the mysterious one they call Pumpkin!
1 – The NZ Stock Exchange punches above it's weight – you may be surprised to learn it's even better to our Aussie neighbours too! Why has this been and what's on the horizon?
2 – Historically your investment in the stock market over the last 30 years would give you a greater return (assuming no leverage) than property – yet many New Zealanders snub share in favour of bricks and Mordor- Derek explains why, and while he's at it, some discussion erupts thanks to Pumpkin, around what the GFC is and why did it have to happen.
3 – 'The Fed' is explained, and contrasted to 'the OCR' and while we're at it we talk about what inflation is and how interest rates can control it – yip, there's something for everyone!!
4 – No one knows the words to 'in your neighbourhood' from Sesame St.
Investing doesn't need to be boring and only the domain of fat balding men who drive Audi A5's – we're all learning and sure we're coming from different starting places, but the good thing is the market is changing so fast, you can become an expert too – we hope you enjoy the show!
Listen to the Podcast Here:
Show Links:
Derek Blank – Linked In https://www.linkedin.com/in/derek-blank-4039b550/
Kiwi Saver Fund Finder https://fundfinder.sorted.org.nz/?gclid=CjwKCAjwj4zaBRABEiwA0xwsPwlOoumJH_Uf9OCcxrdtPrKyQKv1KZkeRi-tFuDx0azf1Rp9DqHADBoCWWsQAvD_BwE
A little about Derek Blank
Derek has worked in the financial services industry for over 15 years. During this time, he has held senior management roles, specialising in product management and product development. He has designed many of the financial products that exist today, protecting the lives of hundreds of thousands of Kiwis and helping them achieve their financial goals.
More recently, Derek has started his own business providing financial advice to people who want to take control of what is on their financial horizon. There are three main service offerings provided by Horizon Financial Advice – Retirement Planning, Investment Management and Insurance Planning.
On a personal note, Derek is married to wife Tiffany, and has two young children, so understands the pressures of raising a young family, and running a small business.
Where to find Darcy Ungaro:
Ungaro &Co (registered) financial advisers https://www.ungaro.co.nz
Facebook: https://www.facebook.com/UFinServ/?ref=bookmarks
Instagram: https://www.instagram.com/ungaro.co.nz/
NZ Everyday Investor Podcast:
https://www.facebook.com/NZ-Everyday-Investor-338969376637717/
https://NZEverydayInvestor.com