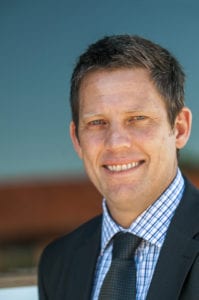 The Auckland Climate Plan sets a target of reducing GHG emissions by half by 2030. Now, we know that largest single chunk of Auckland's emissions – that's 37% – comes from land transport. So to achieve that bold target, transport emissions need to fall by a massive 64% – in just 10 years. That puts Shane Ellison in the hot seat. Shane is the chief executive of Auckland Transport, the council-owned company that manages Auckland transport network, from trains and busses, to roads, tunnels, footpaths and cycleways. Shane recently wrote a piece in the NZ Herald setting out the scale of the challenge. Vincent asked him how serious this challenge is, what needs to be done and why cycling in Auckland still sucks, big time.
Hear the Podcast Here:
Full disclosure: Vincent helped Shane write the NZ Herald article in his capacity as a public relations consultant. But the data and the opinions are all Shane's – and this interview was not paid for.
Read Shane's article here
Read the Climate Plan here
Read Todd Niall's excellent summary here