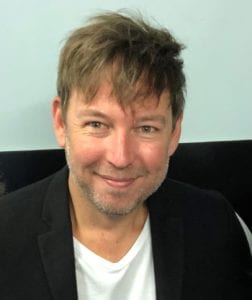 A thick cloud's slowly dissipating on a social and economic opportunity for NZ. As little as 3 years ago, it would have been ridiculous to suggest that the consumption of cannabis would soon be socially acceptable. Wow – look where we are now! 89% of Kiwi's are now in support of cannabis reform.
This is as much about social reform as it is about translating a $1.3 billion black market industry into legitimate taxable activity. From potheads to solicitors, we're all starting to finally realise that perhaps the harm of this drug is nothing compared to the harm of opioids and alcohol. Recreational use aside, medical use of cannabis could, and perhaps should, displace at least some of the more harmful treatments for pain, and other ailments, currently available in New Zealand.
A study in 2016 by the ministry of health revealed that around 235,000 New Zealanders are using cannabis for medical purposes. Now, I wonder how many would really admit they're using an illegal substance? Let's be honest, this number is far higher. At a gram a day, assuming $15 per gram, that's a fair bit of revenue falling into the back pocket of the black market. Could there be an easy way to suck a bit of life out of a trade that does more harm than the product they peddle? That's almost $400m of annual tax revenue that could help pay for some of the $655m needed each year to treat alcohol misuse!
From an investment opportunity point of view, an increasing trend to invest in a way that's in alignment with values should be considered also. If you're investing in a way aligned with a social good, and this could be one, you may soon find yourself in the company of a large crowd. When funding flows into an emerging market like this then watch out, the potconomy is about to explode!
Helius therapeutics is a NZ company currently waiting for a licence to be approved to cultivate cannabis for research purposes. This $15m vertically integrated business is poised for great success, assuming the law changes of course! Paul Manning, one of the co-founders, joined Darcy Ungaro on the 'NZ Everyday Investor' podcast recently to discuss how his business, and NZ could benefit tremendously, as this market matures.
The best advice Paul gave on the show to investors was to 'look for sunrise industries, not sunset ones'.
Investing in tobacco, alcohol, oil, and weapons manufacturing could be considered sunset sectors. Cannabis will disrupt big pharma, potentially the same way that the electric vehicle movement is currently disrupting big oil. There are tremendous opportunities for Kiwi's to enter this market – not just directly, but on the periphery too. Think of all the greenhouses, farms, and vineyards that now have another crop to diversify into.
The global legal cannabis industry could be worth conservatively $63.5b globally by 2024 in USD. NZ is a little bit behind if I'm honest, but I think we're catching up!
If you haven't done so already, head on over to nzeverydayinvestor.com and subscribe now to hear the show.
Rather watch the video? Check out this link!