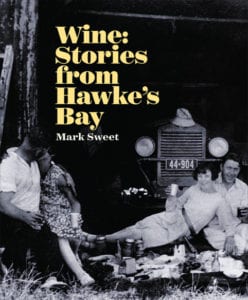 Stories from the Hawkes Bay is Mark Sweet's account of the romance, pioneering, triumph and tragedy of the early years of wine making in the Hawkes Bay of New Zealand. We talk with Mark about his motivation and inspiration and hear snippets of some of these note worthy personalities and stories.

Check out Mark's book: Wine Stories from Hawke's Bay by Mark Sweet 
Hosted by Boris Lamont.
Get the Podcast here:
Music courtesy of Rueben Halsey.