This week: Intel Compute Card, News from Apple's Worldwide Developers Conference highlights incl new Macs, Apple HomePod, iPad Pro comes of age. SpaceX recycling rockets and capsules, 25% of Australians support a cashless society, Dubai's Robot Cops.
This session has us exploring the often overlooked Beaujolais region; discovering what makes many wine enthusiasts obsess about these wines. Jean-Christophe Poizat & Marc Taddei take us on a quick journey through the wine regions of France.
In this podcast episode I describe my arrival into the USA, as in my 20s I took up a Private Chef role with a family on Cape Cod.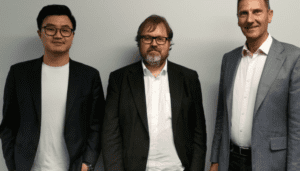 Big Apple refresh, bad start for Ola, E-mopeds arrive in Auckland, Lime scooter recall, Samsung foldable smartphone, Rocket Lab attracts global attention with a commercial launch, Xiaomi (Mi) goes well in NZ, Kacific unlimited satellite broadband vs VDSL.
Hosted by Paul Spain and this week's guests: Matteo Catanuto and Eric Chang.
Listen to the Podcast here:
You can keep current with our latest NZ Tech Podcast updates via Twitter @NZTechPodcast, the NZ Tech Podcast website or the facebook page. Published by World Podcasts and Podcasts NZ