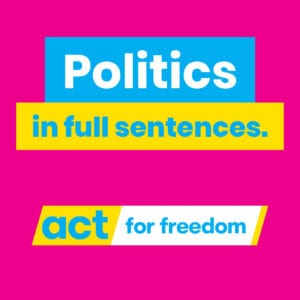 The ACT Party's weekly podcast for those who love free markets and free minds. Each episode covers off the week in politics and one big idea for a better tomorrow. Hosted by Ruwan Premathilaka with regular guests ACT Leader David Seymour and Deputy Leader Beth Houlbrooke.
Authorised by D Smith, 27 Gillies Ave, Newmarket
Listen now, or Subscribe free: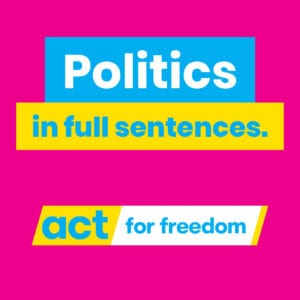 In this episode of Politics in Full Sentences, ACT Leader David Seymour is joined by Employment Law Expert Mac Whitehead. Massey University is allowing controversial feminists to speak on campus, and the Vice Chancellor of the University of Auckland has defended the right for objectionable material to be displayed on campus. Are Universities finally standing up for free speech? This NZ First Minister Shane Jones was caught soliciting votes in exchange for Provincial Growth Fund Money. Was the Minister speaking out of turn or is the policy something more sinister? Finally, the National Party want to tax parents. What's up with that?
Listen now, or Subscribe free:
Freedom to Speak – ACT's campaign for Freedom of Expression:
Free Speech
ACT New Zealand
Politics in Full Sentences – Podcasts NZ
School of Practical Politics